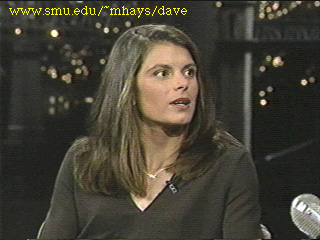 And if not, why not?
So who is it? An actress? A singer? A model? Surely not an athlete?
In fact it is an athlete who ought to be a lot more famous. That's Mia Hamm, who might be the world's best women's soccer player ever. And this year it's time again for the women's World Cup where she will help the
US team
defend its title. She's 31 now, so it's likely that this will be
her last World Cup
. And now that the WUSA women's soccer league has folded, there won't be many more opportunities to see her play.
Even if you don't like metric football, it's still a bunch of young buff normal-sized wet women who've been known to take their jerseys off when they score. What could be wrong with that?